This year's November 9 is China's 31st Fire Prevention Day, the morning of November 8, Airport Economic Development Zone (Shuofang Street) joint Xinwu District Fire Brigade into the Maxicorin Park to carry out a "grasp fire safety, ensure high-quality development" as the theme of the fire emergency rescue drills.
Xinwu District Fire Rescue Brigade Staff Officer Li Jianhui, Konggang Jingkai District Deputy Secretary of the Party Working Committee, Shuofang Street Deputy Secretary of the Party Working Committee Lu Bin attended the event and spoke, the event was hosted by Konggang Jingkai District (Shuofang Street) Comprehensive Administrative Law Enforcement Bureau Director Wang Yaolei. Airport Economic Development Zone (Shuofang street) communities (preparatory group) and relevant departments line responsible, directly under the unit, in the district institutions and key business representatives to participate in the activities.
 Lu Bin pointed out the following key points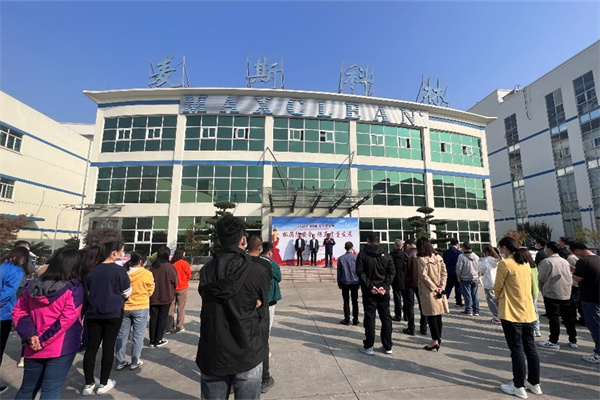 The activity arranged escape drills in the park and organized fire-fighting drills for employees, aiming to let employees master the necessary fire safety knowledge and skills and be familiar with the correct use of various fire-fighting equipment, so as to further improve employees' fire safety awareness and enhance the park's fire emergency handling capability.
The activity also organized the viewing of fire safety propaganda film and distributed fire prevention propaganda materials to employees.