After a joyful, peaceful and relaxing Spring Festival holiday, all Maxclean employees returned to work again and gathered in this joyful and festive moment. At 8:28 a.m., firecrackers were lit in the company square to celebrate the start of work.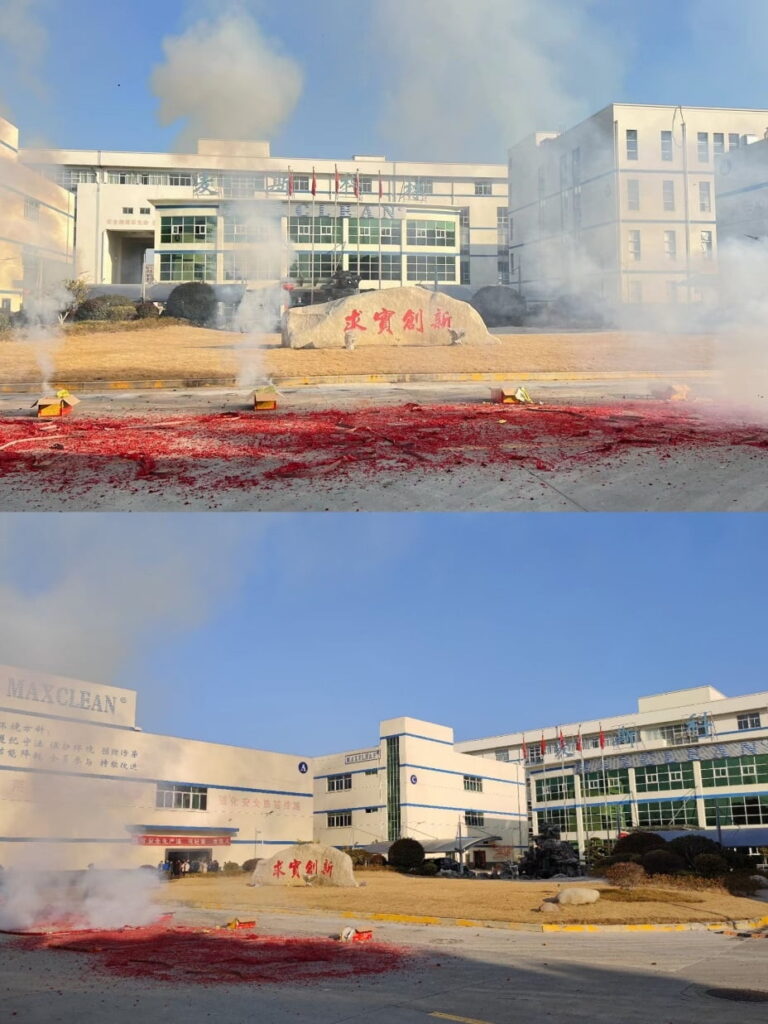 As the saying goes, the plan of the year lies in the spring, which is a new beginning, a new starting point. In this new year, all Maxclean staff will devote themselves to their work with more enthusiasm and more solid style, and make a good start for the work in the new year. We will provide more comprehensive and professional services for our customers.
Maxclean would like to wish everyone:
Good luck for the beginning of the work, open the door to see more happiness. We wish you all the best of luck and prosperity. Let's set sail and start a new chapter!