In order to promote the company's culture, in the spirit of people-oriented, let employees feel the warmth of the Maxclean family, and affirm and express gratitude to the employees for their long-term hard work. The company holds a birthday party for employees who have birthdays in June. Let everyone experience, bless, weave together, and share this special day together.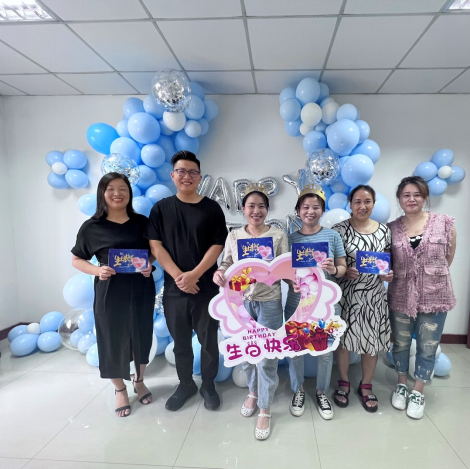 The chairman of the company, Mr. Wang, and the employees whose birthday is in the month gathered together to celebrate
Music, birthday cakes, birthday cards, and a dazzling array of food decorate the venue sweetly and warmly
A simple and warm collective birthday party allows employees to feel a different kind of care from the company. It is the company's affirmation of their long-term hard work. Everyone gathers to communicate with each other, which not only enriches employees' spiritual and cultural life, but also enhances employees' sense of belonging.